Lawsuit threats no longer remote possibility for small and mid-sized retirement plans
Last Updated: June 09, 2016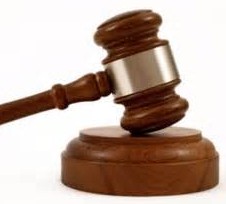 There are three sources of threats to any qualified plan: the DOL, the IRS, and lawsuits. Until recently, lawsuits had only been filed against plans with assets in the billions and had only been filed by Schlichter, a St. Louis-based firm.  The threat of lawsuits seemed remote to small and mid-sized plans; a reality for larger plans only until just recently. On May 18, 2016, a lawsuit was filed in Minnesota by a law firm named Madia, LLC on behalf of Participants of the LaMettry's Collision, Inc. 401k plan.  The LaMettry's plan has $9.2 million in assets.  No longer can smaller plans pull the covers over their heads.
The threat of a lawsuit is now real to plans of all sizes.
The 30-page, 134-paragraph complaint filed May 18 of this year brought four counts against the plan sponsor. Though the Plan's record keeper was mentioned, no allegations were brought against any entity other than the Plan Sponsor.  Instead, the Plan was called to task for not properly over-seeing fiduciaries to whom the Plan had made delegations. Among the allegations set out were:
the Plan's payment of excessive fees to third party service providers;
the Plan's selection of inappropriate and imprudent mutual fund classes for which excessive fees were paid when lower cost options for the same or similar investments were available;
the Plan's selection of investment options that were unnecessarily expensive relative to industry benchmarks; and
the Plan's failure to monitor and replace providers, fees, investment classes, and investment options with the same or similar services and investments at lower costs.
More specifically, the petition alleged the Plan Sponsor allowed the record keeper to receive kickbacks from Participant accounts, the industry terms for which, according to the petition, include "revenue sharing," "sub-agency fees," "transfer fees," and "12b-1 fees."  Also alleged was the Plan's failure to conduct a request for proposals from record keepers in order to control costs.  The same allegations were made with regard to other service providers. This suit tolls the end of what seemed to be small to mid-sized plans' former exemption from lawsuits.
Lawsuit threats are now real to plans of ALL sizes.
That is the bad news.
The good news is that you, as a plan fiduciary, can do much to protect yourself from these lawsuits by:
knowing your fiduciary responsibilities
having processes in place to ensure you meet your fiduciary obligations
documenting the following of those processes
While this task can be tedious, it is worthwhile and help is available.
Contact Pension Consultants' ERISA Services Team to help ensure you are properly protected and stay out of trouble.
160608-1
PCI's archived blog entries are dated, the rules and statutes referenced may have changed. The analysis or guidance within these blog entries may have become stale, dated, or no longer accurate. PCI will not update or change these entries to reflect the latest analysis or development.